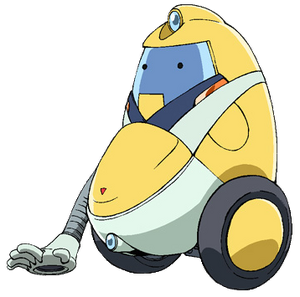 Robots are mechanical beings of artificial intelligence, created by humans and other aliens for a variety of purposes.
Robots ordinarily do tasks and functions that they were programmed to do. However, some robots, like QT, seem to exhibit free wills, and they have personalities like other beings. It's also apparently rare for a robot to feel human emotions, like love, and some consider a robot with emotions to be obsolete.
Known Robots
Edit
Ad blocker interference detected!
Wikia is a free-to-use site that makes money from advertising. We have a modified experience for viewers using ad blockers

Wikia is not accessible if you've made further modifications. Remove the custom ad blocker rule(s) and the page will load as expected.